Regular price
$106.00 USD
Regular price
Sale price
$106.00 USD
Unit price
per
Black Friday Sale
Sold out
Share
View full details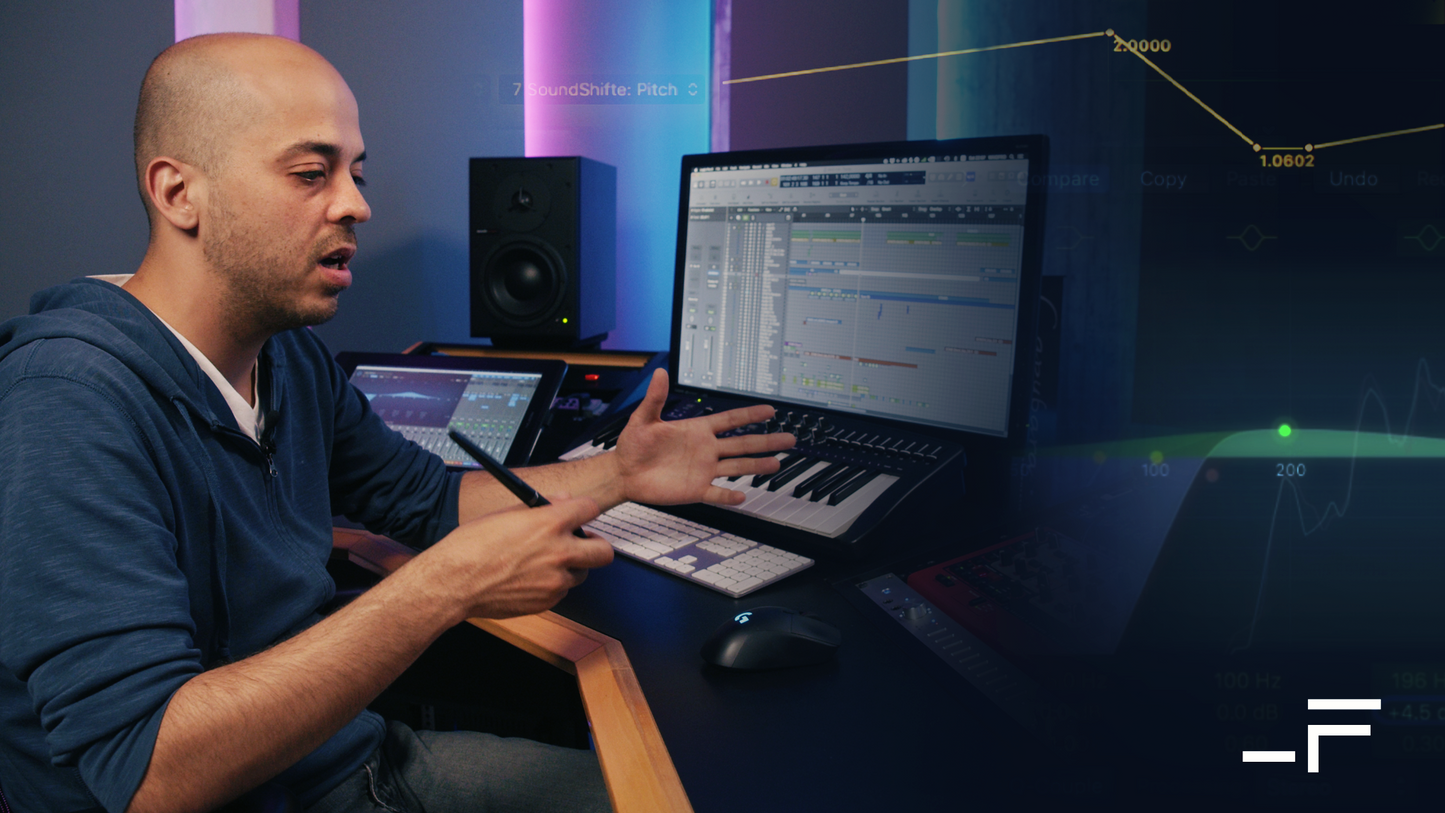 Elevate your synth skills

Track layout is probably our single most requested topic, and we knew that Waio would be the perfect teacher.

Discover how Fernando approaches a track, from preparation and overview, through approaching early elements, and his thoughts for getting all the way to the end.

You'll learn how to consider energy flow, breaks and drops and how to build melodic parts.

Sonic Precision

Fernando is famous for his laser sharp sound design and ultra-clean, digital synth work.

Come with us on an adventure through 3D glitch control, sound generation and psychedelic grid work, including all his favourite effects plugins and go-to techniques.

Concept evolution

You have a three note melody that you want to carry on - what about turning each of the three notes into three new synth parts as a way of developing it?

Fernando demonstrates effective methods for evolving the simplest of musical ideas into the centerpiece of tracks.
Collapsible content
1.0 | Working the Theme

In this first chapter, we explore the advanced compositional concepts that Fernando employs to maximize impact and continue melodic themes throughout his tracks and remixes.
2.0 | Commandments of Kick and Bass

Reverb on bass?!

Fernando demonstrates his process for creating an ultra-polished kick and bass before he shares his tips and tricks for blasting it into the 3D realm.
3.0 | Driving Drums

Percussion is the driving force behind Waio tracks. We discover how Fernando layers his percussion to control the energy of his tracks through dynamic tension and release.
4.0 | The Musical Matrix

This chapter deconstructs the sophisticated grid of stabs and FX found in every Waio track.

Fernando shows us how he designs an ever-evolving machine of timbres and then processes the sounds to form a clear and cohesive conversation.
5.0 | Psychedelic Lead Design

How can we reimagine the familiar into the unfamiliar? This is the spirit of psychedelic music.

Fernando walks us through the design process of the psychedelic lead from 'Gan Jar', Waio's collaboration with Magik.

6.0 | Arrangement Template Walkthrough

Fernando walks us through two of his arrangement templates included with this course to assist us with crucial arrangement decisions in our own tracks.

7.0 | Waio's Essential Tools

In this final chapter, we ask Fernando about his go-to plugins and how he utilizes them in his tracks.

Student workbook
Take in the lesson notes in your very own Waio Student Workbook, delivered as printable PDF, delivered in both English, German and Brazilian Portuguese.

Perfect both as a class reference and studio desktop companion, the 18-page guide expands heavily on the ideas and knowledge from the class.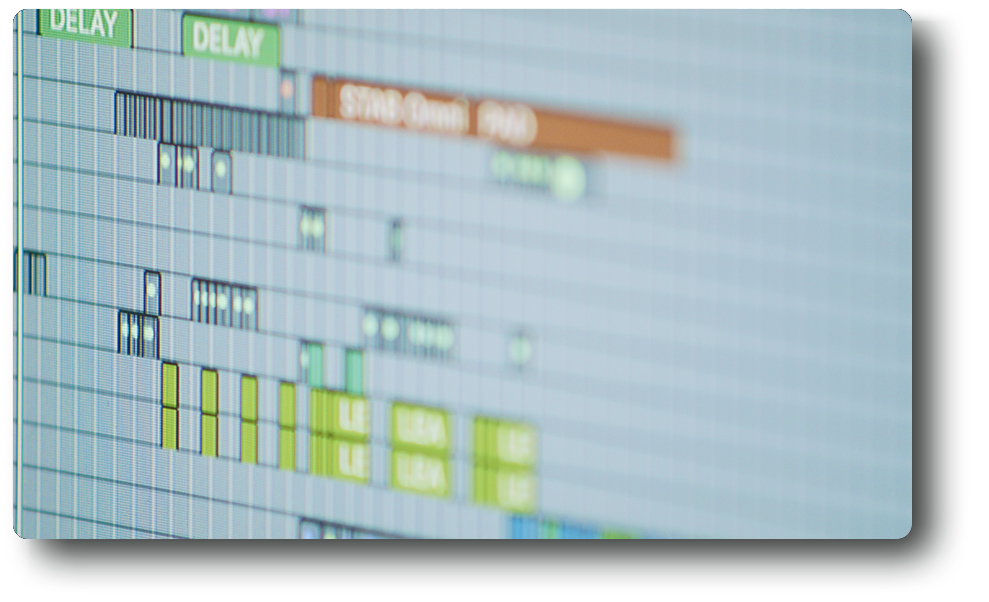 DAW Templates
We look at two Waio tracks in different psychedelic styles. These have been exported as 'skeleton' templates for Logic Pro X, Cubase 8 and Ableton Live 10+ users to provide the ultimate exercise in arrangement.

'Skeleton' refers to the fact that we stripped the audio and MIDI clips of content. You can see the exact placement and length of every single part, but now it's down to you to add your music and artistry.
I found the Waio masterclass to be brilliant and another step up. It's probably the first masterclass where I've watched every minute - it was more focused and easier to stay present with.

Fernando seems to exude a humble effortless genius too which is very captivating. I also really like the PDF guidebook in one single doc. I'm so bad at taking notes and I can see myself referring to this in the future.

The styling of all the videos is super pro too, and the arrangement templates idea is also a big win too!

Rolo M

"My music teacher and I have been working through the Waio masterclass weekly. We're so impressed by your attention to detail and production values. I've learnt so much."


Sanjay Nandam

I really enjoyed this class and appreciated how Waio put his tracks together. 

What is really impressive is how he finds space for all his sounds in the mix.  None of the frequencies collide and you can hear everything as he makes space for it all. 

His EQ techniques are great and it seems like LL3 really helps him.  

Your passion for what you do shines through in your professionalism and your attempt to be creative, build a theme to your masterclass and ask all the right questions for the sake of the viewer.  Great job and very professional product you have created.  

Moshe | Psyflight
Collapsible content
Chapters and Length

7 Chapters | Running time: 4 hours 17 minutes
Focus Topics

• Track Arrangement

• Sound design

• Grid arrangement

• Mixdown
Format

Professionally edited HD+ video, Streaming only
Extras

• 18-page Student Workbook

• DAW Templates for Cubase, Logic and Live

• Subtitles for German and Portuguese

• Live meetup with Fernando, next date TBC
Lovely content
I do not consider myself a music producer nor a Dj yet, I'm beyond amateur, but I love psytrance from my first party in 2005. Never stopped :)
This Masterclass is so well produced and Alex is such a nice host, with a vast knowledge which he translate in a very easy way to understand.
Waio is such a wonderful producer, clearly he shows why he is indeed a mastermind of Psytrance.
Futurephonic put all of this so perfect together that even I can perfect understand and follow these steps to really improve my learning and knowledge.
I'm so gladly I gave this gift to my self!
My only request to Futurephoonic is that would be very nice to have available the old masterclasses, that I think even if it is "old" production technics, I'm sure I would have a lot to learn and I would love to see my favorites producer like Tristan.
Here is a picture of me playing at my Wedding =)
Thanks for that wonderful review, Enrico. I'm so glad the class has been such a boost for your musical journey! It was alot of fun to make this class.
Alex
Futurephonic
Choosing a selection results in a full page refresh.
Opens in a new window.