Regular price
Sale price
$77.00 USD
Unit price
per
Black Friday Sale
Sold out
View full details
Everyone knows that Psytrance has some of the toughest production standards. If you feel like you need some guidance, welcome to Mixtransformers.
Across seven fun chapters with Nikolai, you will learn:
Problemsolving

How to identify key problems in your mix, and how to solve them quickly and efficiently with simple but effective tools.

Low end balance

Learn how to strengthen a kick and bass to industry standard using EQ, saturation, dynamic and stereo processing.

Achieve the weight and presence to give your track the solid foundation that it needs.

Smart squash

A comprehensive understanding of how to use dynamic processing to bring your elements to the front, or sit them right where they need to be. Achieve punch, life and control

Widescreen

Are you using your goniometer correctly? Learn the techniques necessary to balance different frequencies in your mix and reach a clear and open sound.

The key to a wide yet focused track. Stereo width, Mid-Side, it's all covered here.
Collapsible content
1.0 | Prepare For Mixdown

When is my track ready for mixing? Nik takes critical notes before arranging the track for mixing
2.0 | A Solid Kick and Bass

The beating heart of dance music. Nik reveals how to get the most punch from your kick and snap from your bass.
3.0 | Work Those Drums

Nik demonstrate how to make your percussion cut through the mix with precision and controlled dynamics
4.0 | Mixing the Leads

Finding a dedicated space for every sound in your track can be a daunting challenge.

Nik rearranges the stereo field and apply mid/side processing to ensure a cohesive and clear mix
5.0 | Checking Off The Points

In this chapter, Nik polishes the mix further by refining the bass and processing the placement of the snare
6.0 | Finessing the Leads
Living Room Bonus session - All about Phase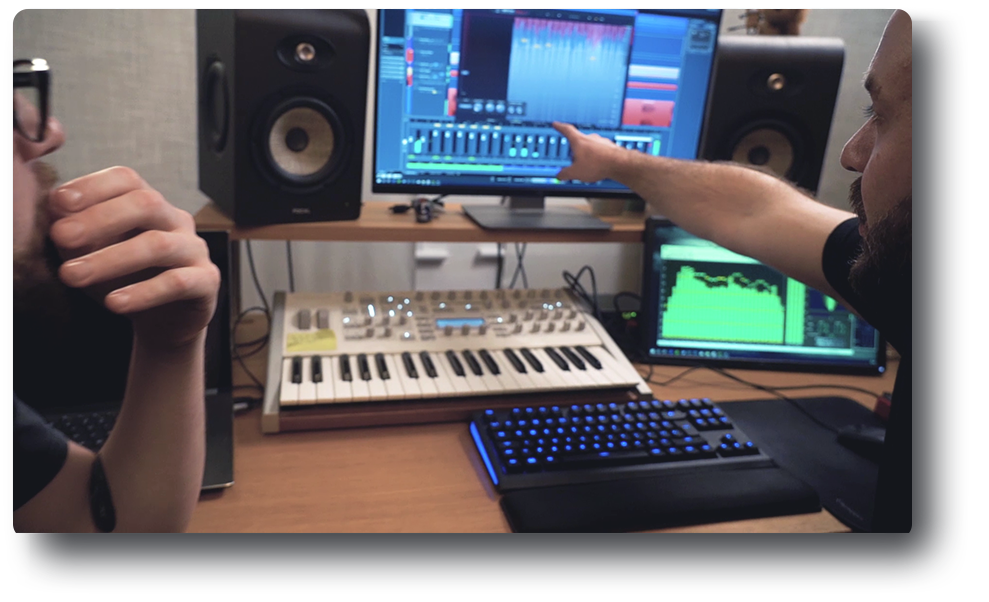 Smart compare
Learn how to use reference tracks in a tangible, useful way with the help of Mastering the Mix's Reference. Learn how to compare your track and make the changes it needs to sound professional.

Thanks to Waio and Symbolic for providing their trackCyber Spaceas our class reference.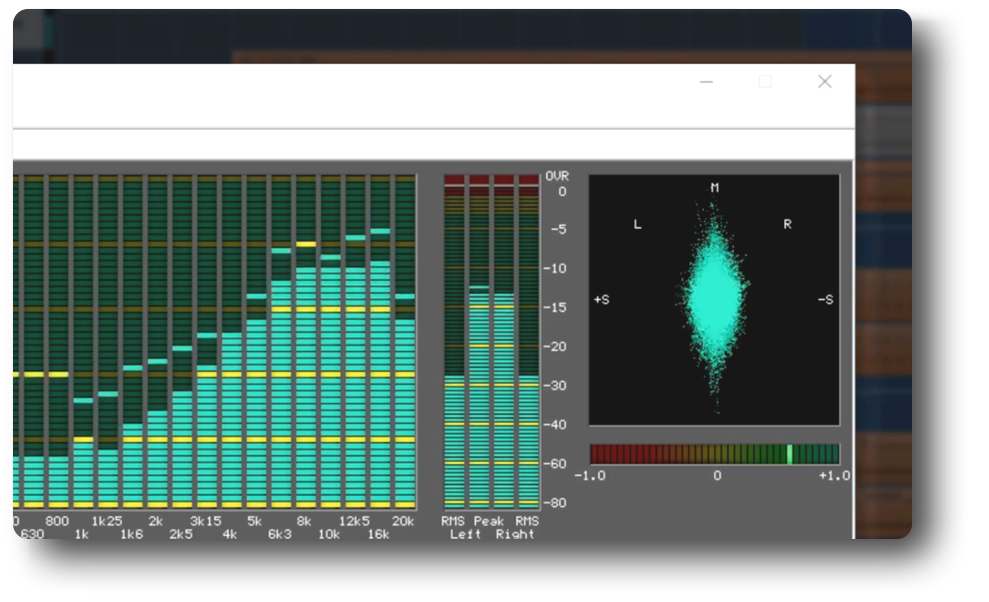 Analyze
The benefits of using pro-grade analysis tools, to help you make better mix decisions. Learn to love your analyzer!

Later in the class, Nik gives us a super geeky guide on understanding loudness, from Peak and RMS to LUFS.
I just finished watching MixTransformers. Your work is absolutely amazing, video editing superb, everything straight to the point, serious education yet with funny moments and a laid back. Nik really pushed that track to the next level, and I'm feeling inspired already.

Jamie Benson (Devon, UK)

Expanding the sub by sidechaining to mid/high frequencies is genius! Automating the level to only affect the overlapping note is brilliant, a truly having your cake and eating it moment. Another top drawer release from Futurephonic! 

Pieter Limberger / Hypometric (London, UK)

Futurephonic masterclasses have helped me source the knowledge I need to process my sounds to an internationally recognised level of quality. 

I highly recommend Futurephonic to any producer, from beginner to professional, as I believe there's something for everybody in their masterclasses.

Luke Hays / Metaflux (Perth, Australia)
Collapsible content
Chapters and Length

7 Chapters plus Intro Movie and Bonus Phase Section
Focus Topics

• Mix technique

• Dynamic processing

• EQ and tonal colouring

• Stereo width
Format

Immersive production experience with graphical overlays and screen follow. Streaming only.
Student discounts

• You get access to:The full suite of Soundtoys plugins at the educational price of $249 USD

• The Reference plugin by Mastering the Mix at 25% discount

• An exclusive 25% off any plugin from the Melda Production catalogue.
Choosing a selection results in a full page refresh.
Opens in a new window.